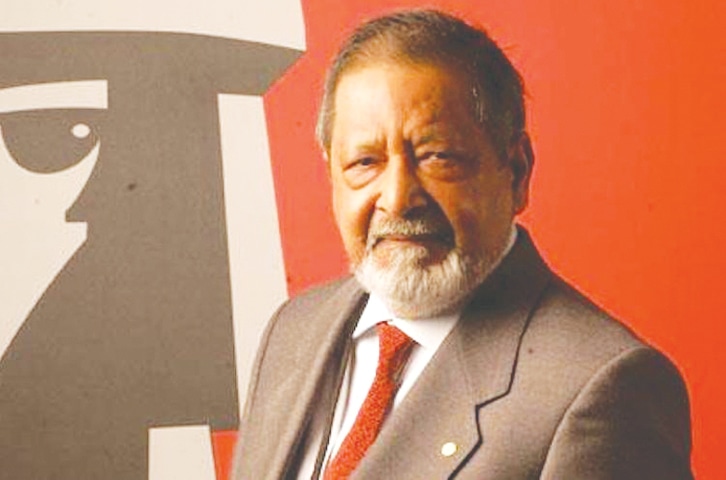 Naipaul's observations on South Asia are insulting, but may not all be off the mark
---
By Khaled Ahmed, The Indian Express
Vidiadhar Surajprasad Naipaul was not much liked in either India or Pakistan. An Area of Darkness (1964) was banned in India but no one could have missed the excellence of his prose, including the infamous page on "how Indians defecate". Naipaul balanced the scales of insult by writing Among the Believers (1981) on Pakistan. But as we stand back today to assess Naipaul, let's take the South Asian civilisation as a whole and how English fiction and travel writing have struggled to define it.
EM Forster touched upon the "mysterious" Indian character in A Passage to India and left us to decipher what his ambivalence actually communicated. Ruth Prawer Jhabvala did not see any mystery in the Indian character and exploded the myth in her books, which some in India didn't like because her insights were too realistic to ignore. Naipaul, before he began debunking Muslims, did the same kind of thing to the "Mystical East" theory about India.
Naipaul's travel book Beyond Belief (1998) — a follow-up to Among the Believers — was an account of Iran, Pakistan, Indonesia and Malaysia. This exacerbated the Muslim feelings aroused earlier. Then in 1990, he wrote his third book on India, India: A Million Mutinies Now, and seemed to make up for his past grumpiness. But his thesis in Beyond Belief is that converts are worse than the original believers because their zeal springs from a disavowal of the native in their soul.
According to him, Islam is in its origin an Arab religion. Islam is not simply a matter of conscience or private belief. It makes imperial demands. A convert's world view alters. His holy places are in Arab lands. His idea of history alters. The convert has to turn away from everything that is his. The disturbance for society is immense, and even after a thousand years, can remain unresolved; the turning away has to be done again and again. In the Islam of converted countries, there is an element of neurosis and nihilism. These countries can easily be set on the boil.
Naipaul wrote in a different style in his earlier books. There was an effort at prose writing, there was music in his turn of phrase, and he stood apart from other writers of his age because he wrote so sensitively. By the time he came to Beyond Belief, his focus on faithful reproduction of experience was so intense that he simply transcribed his notes and tapes and didn't tinker with the "testimony" too much. The verdict, patched together from the people he met in Pakistan, is damning in the extreme, and unfortunately, difficult to fault.
Describing the Hindu and Muslim communities in pre-1947 India, he writes: "The Muslims, wounded by their loss, and out of old religious scruples, stood aside. It was the beginning of the intellectual distance between the two communities. This distance has grown with independence; and it is this — more even than religion now — that at the end of the twentieth century has made India and Pakistan quite distinct countries. India, with an intelligentsia that grows by leaps and bounds, expands in all directions. Pakistan, proclaiming only faith and then proclaiming the faith again, ever shrinks."
Naipaul's observation is not far wrong — only the repetitive barrenness of ideology he reads in the beginning of Pakistan reappeared in the 1980s and intensifies today. His reaction to widespread corruption in the "ideological" and "pure" state is worth quoting today: "The corruption was too gross; the state was finally undermined. Public faith and private plunder made a circle. There was no point now at which that circle could be broken into, a fresh start made. After the cynicism and intellectual idleness of four decades, the state, which in the beginning had been to some like God, had become a criminal enterprise."
Pakistan has responded by imprisoning its three-time prime minister, Nawaz Sharif and electing charismatic Imran Khan to cleanse the country of corruption. India has unleashed its Swachh Bharat campaign to show Naipaul that it has changed its old ways.