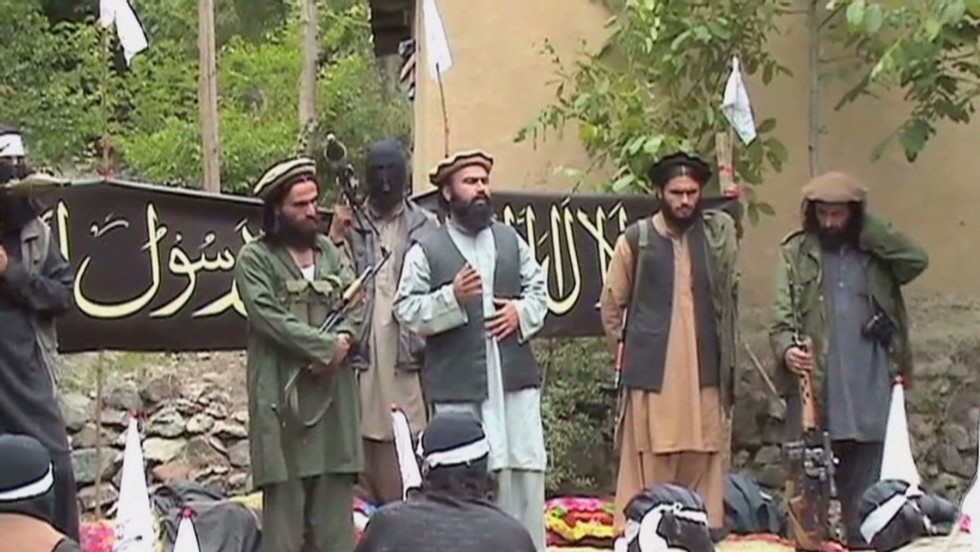 Militants continue to collect donations at mosques in Pakistan's Pakhtunkhwa and Balochistan provinces near Durand Line
---
Rahman Bunairee, VOA Deewa
The outlawed Taliban militants continue to collect donations at mosques in Mardan, situated at a distance of only 86 miles from Pakistan's capital Islamabad in Khyber Pakhtunkhwa in the north, in the name of Afghan jihad and threaten to kill those, who refuse to pay them. Taliban collect donations mostly in the areas near Afghan border in Pakistan's Khyber Pakhtunkhwa and Balochistan provinces.
The militants carry out their activities openly despite the fact that Financial Action Task Force (FATF), the international body to combat money laundering and financial assistance of terrorists, has kept strict vigil on Pakistan. The Pakistani rulers claim that they have taken pragmatic measures against terrorists and enacted stringent laws against them.
On January 24, a man introducing himself as member of Islamic Emirate of Afghanistan sought donations for "the ongoing holy war in Afghanistan" from the people after Friday prayers at Al-Saudi Mosque in Bhai Khan village on Rustam Road in Mardan district.
The same day, Tauqeer Abshar, a poet and teacher from the area, wrote on his Facebook page that a member of Islamic Emirate (of Afghanistan) sought donations for jihad at the village mosque.
"I exposed the reality of jihad imposed on people in Afghanistan and Pakhtuns and came home," he posted on Facebook.
"I couldn't remain silent after hearing the announcement about donations and stopped them (Taliban) from it," Tauqeer Abashar told VoA when he was contacted over telephone after confirming the news from other sources.
He said that he told Taliban that they were collecting money from Pakhtuns but Pakhtuns would be harmed by it. "You people have waged a war in Afghanistan to kill Pakhtuns on both sides of Durand Line," he quoted himself as telling Taliban.
On the other hand, Pakistan claims that it has blocked all ways of financial assistance of terrorists but FATF is not satisfied with it.
FATF has put the name of Pakistan in grey list. The international body will review the steps taken by Pakistan (against the financial assistance of terrorists) in the Paris Conference to be held in February. International Monetary Fund has warned Pakistan that its name will be included in the blacklist if it fails to satisfy FATF.
The analysts are of the opinion that Pakistan will face severe financial crisis if it is included in the black list by FATF. Pakistan says that it has decided to amend some laws to meet the conditions of FATF.
The English daily Dawn says, quoting official sources, that besides awarding punishment to terrorist organizations, Pakistan will amend laws according to international standard till June of the current year.
Pakistan recently sought help of the United States to remove its name from the grey list. However, US Acting Secretary of State for South Asia Alice G wells during her visit asked Pakistan to fulfill the commitments made with FATF regarding money laundering and financial assistance of terrorists. She said that the US was ready to help Pakistan but it should take action against all terrorists (present in the country) without discrimination.
A special report of the US Congress on January 31 of the current year says that Pakistan has been playing an active but negative role in the affairs of Afghanistan for the last several decades.
It says that the security agencies of Pakistan have close links with Afghan rebels, especially Haqani Network. However, Pakistan rejects all these allegations.
The Pakistani authorities claim that they have banned militants from collecting donations and have ended discrimination between "good" and "bad" Taliban. However, reports carried by international media say that Pakistan is still following the policy of supporting good Taliban.
FATF has warned Pakistan to finalize steps (against financial assistance of terrorists) till February otherwise action will be taken against it.
Pakistan has also enacted a new law "Charities Act". Khyber Pakhtunkhwa Information Minister Shaukat Yousafzai had told VOA during an interview that the Act was promulgated on the pressure of FATF to check financial assistance of terrorists in the country.
Pakistan claims that all ways of financial assistance of terrorists have been blocked after enactment of charities law. However, a journalist working an English newspaper in Quetta told VoA on condition of anonymity that collection of donation (by Taliban) has been reduced to great extent but it has not been ended completely.
He said that donations were still collected (by Taliban) on Friday in Kuchlak tehsil of Quetta district, Qilla Abdullah and Chaman near the Kandahar border of Afghanistan and several other areas. Twelve persons were killed in a blast at a mosque in Kuchlak on January 10 of the current. According to reports, the killed people also included three members of Afghan Taliban.
Maulana Mira Jan, an Afghan cleric, was shot dead in Chaghi on August 19 last year. The area is situated near Baracha region of Afghanistan's Helmand province, known as the largest explosive making hub of Taliban.
Maulvi Mohammad Azam was also killed at a mosque in Kucklak few days ago of the said incident. Hafiz Ahmadullah, the brother of Afghan Taliban chief Maulvi Haibatullah, was also killed in a blast at a seminary in Qasim village of Kuchlak.
Maulvi Allah Dad, the prayer leader of the central mosque of Zhob, had appealed people through a newspaper to extend financial assistance to Taliban.
Recently, the residents of rural areas in Mohmand tribal district told VoA that members of militant organization Jaish-e-Muhammad were openly seeking donations and urging youth to get training of militancy but neither security agencies nor other government departments were taking any notice of their activities involving promotion of terrorism.
According to international media, besides seeking donations, several welfare organizations of Afghan Taliban are active in Punjab and Sindh provinces of Pakistan.
A report of Reuters news agency says that Jamaat-ud Dawa is running 300 seminaries and schools in Pakistan. It says that about 500 people work with Jamaat-ud Dawa and Falah-e-Insaniat Foundation voluntarily while hundreds of others are paid salaries.
In January 2018, the Pakistan government had advertised a ban through newspapers on terrorist organizations to collect donations. The people had been advised against giving donations to such organizations.
The names of 72 organizations including Lashkar-e-Jhangvi, Jaish-e-Muhammad, Lashkar-e-Tayyeba, Tehreek-e-Taliban Pakistan, Peoples Aman Committee, Ahle Sunnat Wal Jamaat, Balochistan United Army, Jaish-e-Islam, Daesh, Jamaat-ud Dawa and Falah-e-Insaniat Foundation were also published as they were banned or their activities were suspicious or they were under-watch.
Some reports suggest that these banned organizations were still collecting donations despite the vigil by government.
According to Tauqeer Abshar, he was told by Taliban that it was a choice of people whether they wanted to donate money to them when he stopped from collecting donations.
A villager told VoA on condition of anonymity that people (present at the mosque) donated money to Taliban even after their altercation with Tauqeer Abshar.
However, it was not end of the matter for Tauqeer Abshar. His younger brother Numan told his father Aknaiz Khan after returning home from evening prayers the same day that the prayer leader was very furious and angry.
Tauqeer Abshar told Dewa that the prayer leader asked him through his brother to seek apology. After receiving the message, his father visited the house of the prayer leader, Maulvi Mujahid, along with a jirga of the local elders. However, Maulvi Mujahid told them to seek apology from Taliban.
The jirga of Abshar's elders also visited Taliban the same night. He said that Maulvi Mujahid and Maulvi kamranullah of Bahi Khan village were also present on the occasion when his elders were holding a meeting with Taliban.
He said that his elders were worried when they returned home. They were threatened of dire consequences in case Abshar refused to seek apology.
Abshar told VoA Dewa that he refused to seek apology from Taliban and informed his father of his firm decision. "I refused as I had no remorse," he added.
Abshar's father was angry at his refusal. He told him that he should not enter the house till seeking an apology.
In the meanwhile, the news was disseminated through social media. Writers and poets came forward in support of Abshar and started writing posts on social media.
Mumtaz Orakzai, a renowned poet and author of three books, wrote on Facebook about the threat to Abshar's life. He urged district administration of Mardan and local elders to play their role and save his life.
Abshar said that Taliban were angry over propagating the issue on social media. He said that they sent him a threatening letter, a copy of which is available with Dewa Radio. Taliban told him in the letter that he had disgraced Taliban so he should seek apology and repentance. They advised him to stop writing such posts on social media or face consequences.
Inam Jan, the superintendent of police in Mardan, when contacted by VoA to seek his version, showed ignorance about the issue. However, a reporter told Dewa on condition of anonymity that SP Inam Jan was not aware of the matter but he also held a meeting with Abshar wherein he closed him and advised him to be cautious.
Sajjad Khan, the district police officer of Mardan, when contacted, said that he was aware of the issue. He said that investigation was underway and he had nothing more to say. "Illegal donations are banned in the state," he added.
Although police refused to confirm the case, Abshar told VoA that police
reconciled him with Taliban. He said that DSP Hussain Ali called and asked him to meet him. He said that police took him to the mosque where he met the local Taliban.
Abshar said that he went to the mosque with SHO Pervez on the condition that he would seek apology and Taliban would not collect donations in the area. He said that the police officer repeated his words during the compromise.
The Pakistan police reconciled Tauqeer Abshar with Islamic Emirate of Afghanistan and local Taliban but he is still concerned about his safety as the danger still looms large.
It is not clear whether Pakistan will be excluded from the grey list or included in black list during Paris Conference to be held in February, but it is crystal clear that poet, writer and teacher Tauqeer Abshar living in Bhai Khan village on Rustam Road in Mardan has been worried about himself and his family members since he has opposed the donation drive for the unending "Afghan jihad".
Translation from Pashto: Rashid Khattak