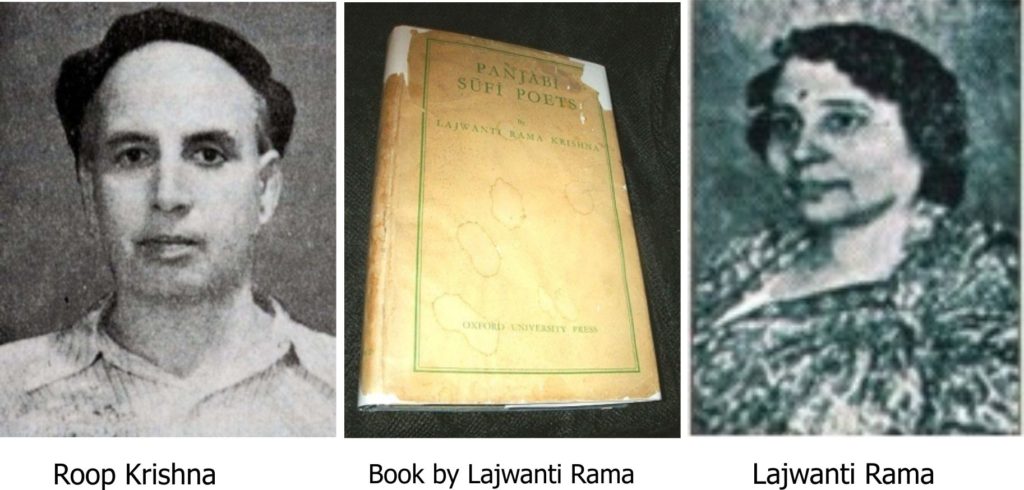 ---
The Forgotten Lahore' series –Altaf Hussain Asad acquaints readers with the history of a pre-Partition bookstore, ' the name of which is still embossed on the façade of a building in Anarkali, Lahore
---
by Altaf Hussain Asad
New age ushers in gigantic changes, and changes make you a bit wonderstruck as well as out of place as you try to search for the locale you were once familiar with. But then, whether you approve or disapprove, life moves on. In fact, it has to and there is no other option. One can either indulge in daydreaming or just try to keep pace with the changing times. The option is all yours.
The other day, I was strolling down the famous Anarkali bazar when an inscription on Bata shoe-store's building caught my attention. Well, it isn't much of an unfamiliar sight as you must have noticed it if you were lucky enough to stare up and decipher the inscription. Luckily, for us who give importance to books, the old building is intact and hence you can still read "Ramakrishna and Sons Booksellers". The mere sight of it gives a sensation and you feel like travelling back in time – visualizing the well-stocked and beautifully furnished book shop off the historic Mall road facing Anarkali chowk. The shop shut its shutters in 1947 as Ramakrishna left Lahore and thus an era came to a hasty end.  The story behind the much sought-after bookstore of Lahore is worth remembering as it was the favorite haunt of all those who mattered in Lahore before 1947.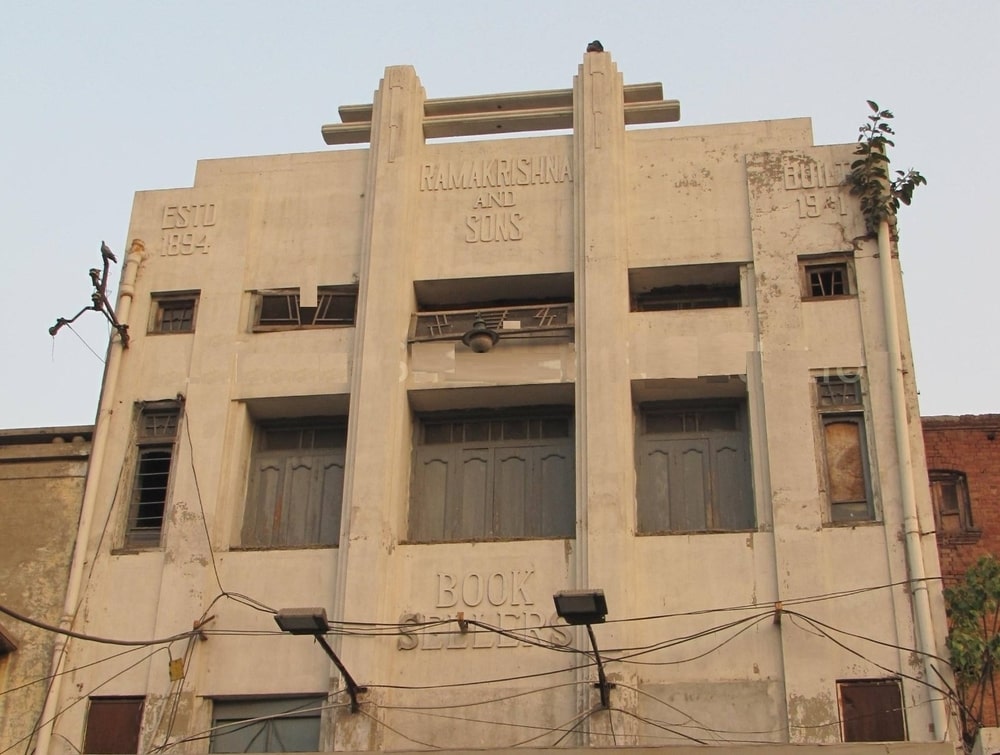 Established in 1894 (the date is still written at the top), it was a lovely bookstore enticing people from many other areas. There was a perfect seating arrangement with furnished, upholstered sofas and chairs for the customers to sit and browse the books. The proprietor Ramakrishna was a successful businessman, as is evident from the fact that top-notch people from various fields were his customers.
According to 'Naqoosh'- Lahore Number, if there was a spot where you could see the likes of Sir Aga Khan flipping through books, it was definitely Ramakrishna and Sons Booksellers. You could also rub shoulders with the teachers of Punjab University and Government College Lahore as it was their favorite sojourn.
The most touching tribute to the bookstore was done by the great historian and scholar, Dr K.K Aziz in his thick memoirs titled 'A Journey into the Past, Portrait of a Punjabi Family (1800-1970)'. K.K Aziz used to visit the shop along-with his father, Sheikh Abdul Aziz, who was a great scholar and historian with many books to his credit, very often.
It would be a great injustice if I don't share with the readers how he described the ambience of the bookshop:
"It was an impressive establishment. The double frontage boasted of an imposing entrance with a large picture window on either side. On the level of the first floor a wide gallery ran all around, with bookshelves built into the walls, dotted here and there with easy chairs and sofas. The customers were invited to walk around, go up, inspect the volumes and browse for as long as they liked. The owner was a highly educated and cultured man, a girl of whose family, called Lajwanti, later wrote a perceptive book on the Punjabi Sufi poets, first of its kind in English."
K.K Aziz makes the past come alive with his pen.  He also says that the clientele included the cultural elite of Punjab and Delhi and Ramakrishna later opened another branch in Shimla which he remembers visiting in 1943.
Ramakrishna was not only an accomplished businessman but also well-suited to running it due to his cultural and civilized demeanor. One of his sons, Roop Krishna was a known artist who was among the forefronts of the movement of Bengal School in art. Roop Krishna and his wife, Mary Krishna are also known for writing books. 'Art and Life', a book which they jointly authored in 1940 got published from their own bookshop in Lahore.
Another family member of the Ramakrishnas was none other than Lajwanti who wrote a dissertation on Punjabi Sufi Poets which was published in 1938 under the title of 'Panjabi Sufi Poets'. Lajwanti Ramakrishna was undoubtedly a trailblazer as hers was the first English book on the classical poets of Punjab. She was the daughter of Ramakrishna, the owner of the majestic bookshop.
After they left Lahore in 1947, they started a book-shop in Delhi and their family ran it till early eighties according to a YouTube video. Ideal Books, in place of Ramakrishna Booksellers, started its business in the premises of Lahore's Anarkali bazar, sadly shutting it down in the mid-nineties. After the closure of Ideal Books, a shoe-store opened and it's still there. But as told earlier, the original building still stands there; giving you at least the luxury of seeing the original signboard embossed on the front side of the building even if they closed down its shutters way back in 1947.